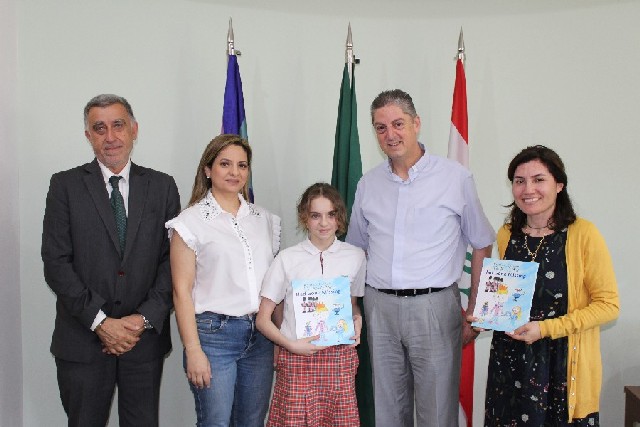 Small hands, big dreams… An « author » is born!
Grade 6 student, Kristen Zeidan, wrote a novel entitled The King's Pet had Gone Missing! We proudly congratulate Kristen on publishing her first book. A copy of the book has been presented to the School Rector, Father Helou and to the Division Principal, Mrs. Kharrat.
Waiting for your new stories, Kristen!