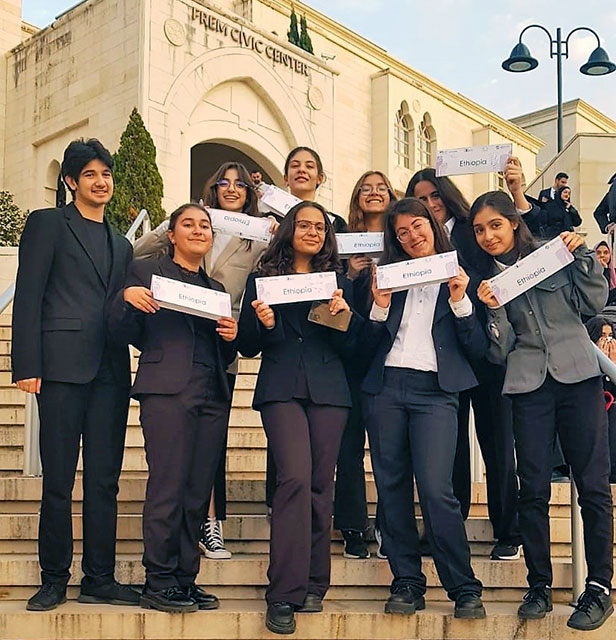 After three years of absence from the Middle School GC LAU MUN, the Intermediate Division returns with amazing results: eight out of eight awards, including three Secretary General Awards for Maryjo Karam, Gaël Karam, and Sasha Fadoul, four Position Paper Awards for Giselle Abou Kasm, Christa Abou Antoun, Celine Hobeika, and Celine Fahed, and one Diplomacy Award for Cindy Rammouz!
We couldn't be prouder of our young ladies whose hard work, dedication, and multitasking skills culminated in this exulting success!
A very special thank you to Karl Sawaya (IB DP1) for his meticulous follow-up as advisor.