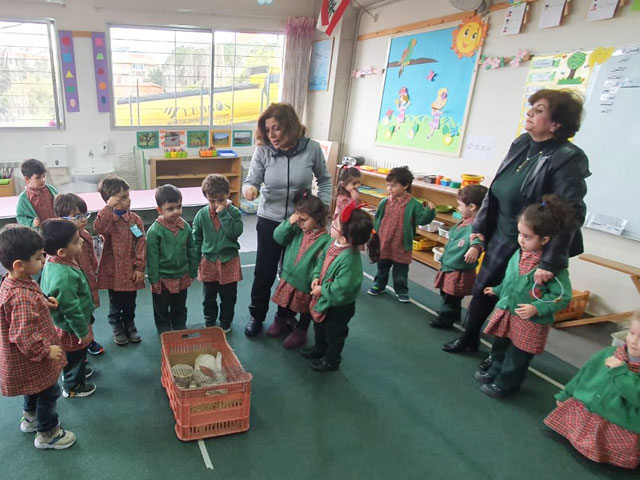 "The things he sees are not just remembered; they form a part of his soul"~Maria Montessori


Preschoolers celebrated the arrival of Spring last week and were so excited to welcome
a rabbit and a rooster in their classrooms.
This Spring animal and nature activity was an excellent way to discuss nature changes
and the beginning of a new season.
It also gave way to observation moments and discussions about life cycles of a chicken
and a rabbit.
The greatest result of this activity was connecting with nature and developing love
for living creatures!