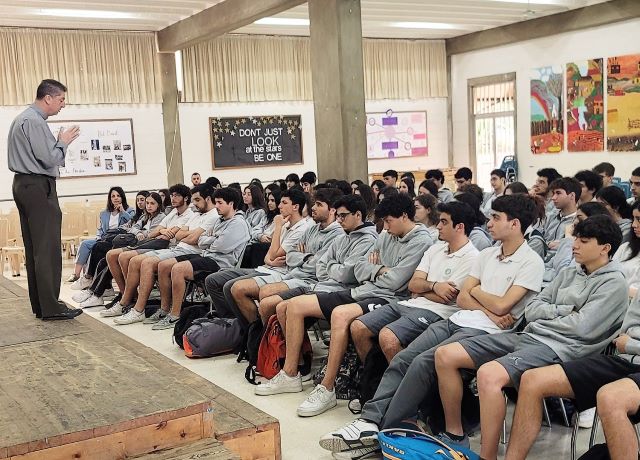 The JM Rector, Father Moussa El Helou, wanted to meet all of the Third Secondary students before they leave the school and become JM alumni.
Father Moussa expressed his pride to see the young boys and girls grow and become successful people in the society. Once they are equipped with academic knowledge, a beautiful spirit, and JM values, our students will definitely excel wherever they go.
Then, the Rector asked the students to evaluate their years at school, and he took note of some of the points that could be improved.
He ended this meeting by wishing them success and reminding them that hard work and resilience will eventually pay off.