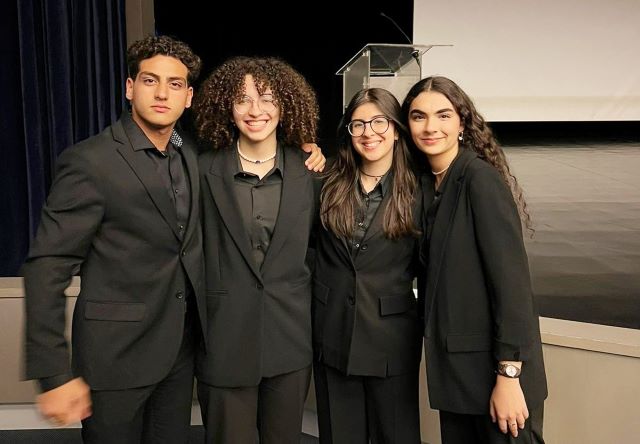 The International Baccalaureate defines the Festival of Hope as "more than an event; it's a community for young people, educators, global thinkers, artists, government leaders, and everyone who feels the urge to be the change". Therefore, our IBDP1 students, who always want to create a lasting impact and inspire others to do the same, prepared motivational speeches and performed beautifully on stage. They believe that sharing positive ideas and creative projects is the best way to make a big dent in their community and the world!
Bravo to Matthew Bejjani, Nathalie Saba, Reem Ghazal, and Bouchra Geagea for spreading hope and love!
It is worth mentioning that 19 out of 27 IB schools in Lebanon with the CAS Coordinators took part in the festival!