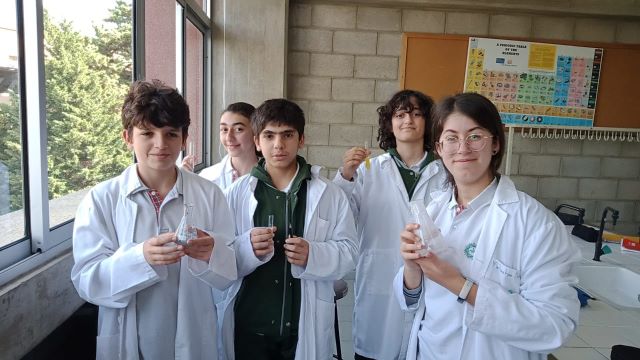 What is a chemical reaction?
Well, the Grade 8 students can surely answer this question after having performed experiments on different types of chemical reactions. Detecting evidence of a chemical reaction was the main task of the interesting lab visit. The goal was easily achieved through the realization of several factors: color change, release of gas, change in temperature, formation of effervescence.
Lab activities to be remembered!