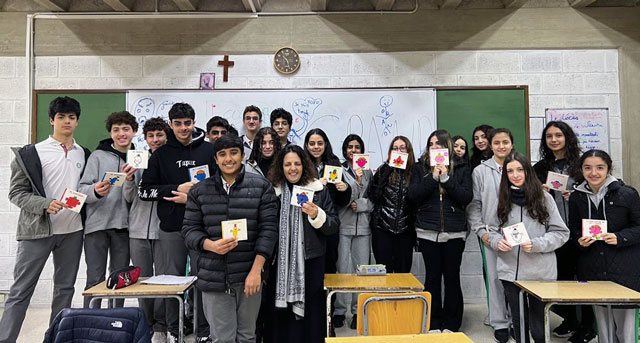 Stormy weather outside! 
Chit-chat among students! 

Footsteps in the corridors!!! 


Ms. Nathalie El Hani, Secondary Principal and IB Coordinator, surprised the students as she entered class with children's books in hand. She designed a fun activity focusing on students' strengths and weaknesses to convey hope and compassion.
Books, creativity, and smiles… the perfect ingredients to motivate and learn!