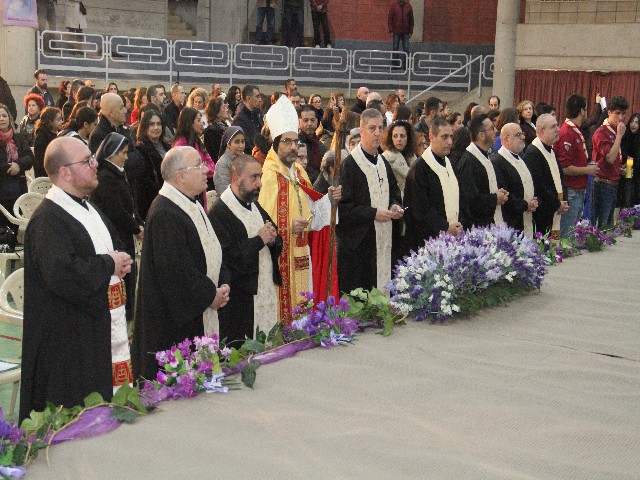 Jesus & Mary school celebrated the feast of its patron Saint, Claudine Thevenet.
The Archbishop of the Maronite Diocese of Antelias, Antoine Bou Najem, celebrated the Divine Liturgy, assisted by Monsignor Charbel Ghossoub and Rector Moussa El Helou. parents, teachers, staff, students, alumni, workers, and scouts attended the Liturgy.
In his homily, His Excellency Bou Najem highlighted the importance of Saint Claudine mission amid fear, injustice, and pain. Despite all difficulties, she did not give up; she turned the obstacles into opportunities. In the midst of war and death, she was able to remain a sign of a new beginning that is still alive in the institutions inspired by her spirituality.
Archbishop Bou Najem added: "Together, as Diocese, schools, priests, nuns, teachers, administrators, workers, and employees, we must remain witnesses to this spirituality, and live it with our students and graduates who carry this spirituality wherever they go in the world."
After Liturgy, the school celebrated the 25th anniversary of five JM teachers: Ms. Jacqueline Najjar,
Ms. Mireille Gemayel, Ms. Marie-Thérèse Nassar, Ms. Hoda Khoury and Ms. Rita Sayah.