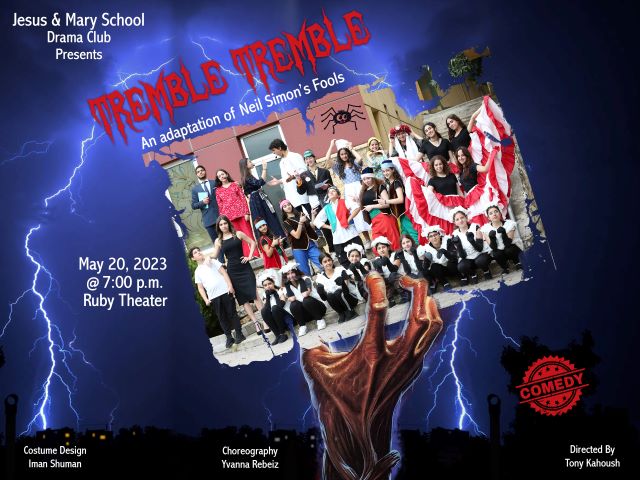 Tremble, Tremble, a play originally written by Neil Simon was played in a preview showing on Monday, May 8, 2023, for the Jesus & Mary School teachers and staff members. The play truly made the whole Ruby Theater shake with laughter!
Directed by Mr. Tony Kahoush, the play was a collaboration of all school Divisions, showcasing the student and staff talents, the importance of investing in education, and prioritizing it.
Join us on May 20, 2023, at 7 p.m. during the JM fingerprints for an unforgettable evening of love, laughter, and learning. Tremble, Tremble, the thought-provoking play is sure to be a hit for audience of all ages. Do not miss out on this incredible opportunity to be entertained and inspired.