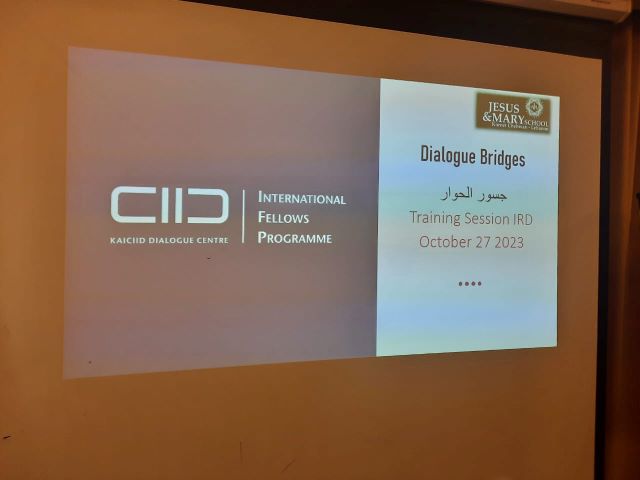 The React Club at Jesus & Mary School, in collaboration with Fr. Maher Btaiche, a member of the 2023 Fellows International Cohort of Kaiciid, is proud to announce the launching of Dialoguebridges project. This initiative focuses on Interreligious Dialogue (IRD) and has achieved multiple milestones to date. The most recent achievement was a successful IRD training session held on October 27, 2023, at Padova Hotel Sin El Fil. This activity brought together students from five different schools from across Lebanon, allowing them to attend a series of training sessions that highlighted the importance of dialogue.
It is worth noting that this project will feature additional activities soon. None of this would have been possible without the invaluable contributions and collaboration of the devoted steering committee, which includes students from Al-Irfan-Secondary-School, Hariri-High-School-III, Val-Pere-Jacques-School, and Khaled-Bin-Alwalid-Almakased-School.
Stay tuned for more updates as we continue to foster dialogue and mutual understanding within our Lebanese community.